Alan S Maltz Gallery
Fine-art photographer known for his stunning photos of Florida landscapes and seascapes.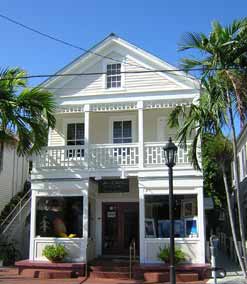 Inspired works of art by renowned fine-art photographer Alan S. Maltz, author of Key West Color & Miami: City of Dreams.
Alan Maltz is considered one of Florida's most respected fine art photographers. His photographs are in many public and private collections.
Stunning photos of Florida wildlife, landscapes, architecture, and life are on display at this gallery.
Hours: Open daily 10 am.
Address: 1210 Duval Street
Key West Travel
#floridakeys, #floridakeysmortgagerates #floridakeystravel, Art Galleries